Low-cost, Low-tech, Low Maintenance
How it looks now: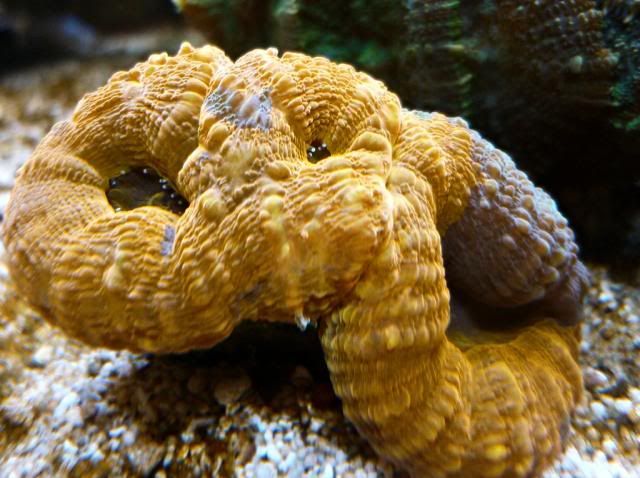 Table of Contents

(Please note that most information about equipments on the links are old and outdated, I started posting in RP around 2005, ang kengkoy pa namin nun at sobrang newbie pa ako back then... actually newbie pa rin ako, even after all these years.

And be also wary of my old, outdated and highly opinionated dumbass posts.

)

Tank Archives:

It all began hereThe 50 gallon Tank, now decommissioned.

Projects:

DIY Light Reflector for CFLs and MHMesh Modification for Queen and Jebo SkimmersThe DIY Saltmix Project (Original Thread)

(Sroll down this page for more details)

DIY External Wavemaker Project (Still Beta)Spotlight LED Arrays and Light Hanger for a CubeDIY Wooden Air Diffuser

Current Tank Journal:

LED Fixtures for the TankTank Stand, One and DoneFirst InhabitantsMore FragsLight Hanger and Subtank DoneTank Mishap and System RevampTank tour, Frag donations, Frag Swaps and mini get-togetherThe New Light ArrayEnd of March UpdateFrag Swap, Group Buy and Tank Tour at radj'sLabor Day Frag Swap (again) and the Bayanihan Tank TourJune 23, 2013 Mini Assembly of Old and New RP MembersFirst (and probably last) Video of the Tank Before the Big UpgradeGearing up for the Big Upgrade (2x6-feet tanks) and some Future PlansOne-day Tank Group ProjectTank Stand, done. DIY Rocks
Hey all,
I'm slowly (as in 56k modem slow) rebuilding my tank again, and I'll be posting all my projects (including old DIY group projects) here, para hindi matabunan and to serve as my future reference and for the benefit of others as well.
Here's the old 20 gallon
This was given to me by my wife as a birthday present wayyyyy wayyy back before I had enough knowledge to properly set up a marine tank.
For a more detailed summary of my (mis)adventures, click here:
http://joomla.reefphilippines.com/forum ... =21&t=1682
The 50 gallon is now offline, I gave all my corals to friends. Most of them are not active in the forum or are non-forum members. Sad to say all my fishes died.
Here's the 20 gallon now, converted into a shallow tank. I resealed it just before our baby's birthday: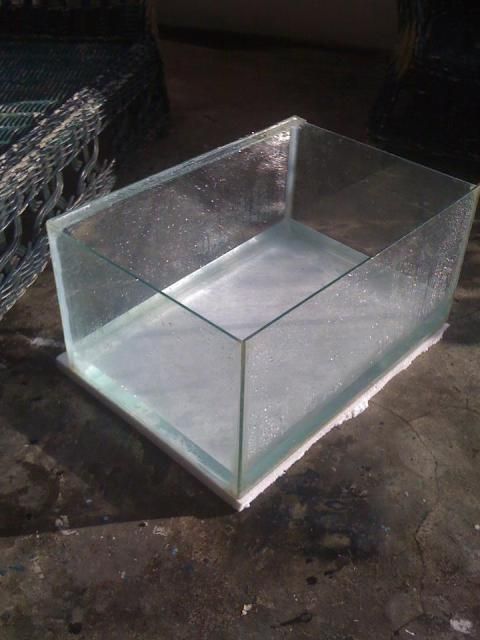 Which shattered when I attempted to drill it. See the table of contents for more mishaps.
My goal is to have a very simple, low-tech and low-maintenance tank.

Setup:
Lighting:

5x10watt Hybrid LED Multichips

Filtration:

Activated carbon, Granular Ferric Oxide, filter floss

Circulation:

2 12-watt Sunsun JVP-102

Maintenance:

DAILY

-Topoff

-Feeding of fishes (2-3x daily with Tetrabits, NLS Pellets and other prepared food)

WEEKLY

-Rinsing of filter floss

-Rinsing of activated carbon with hydrogen peroxide

-Feeding of corals with baker's yeast and DIY coral food

MONTHLY

-Equipment cleanup

-6 gallons WC


Livestocks:

2 Percula ocellaris (False Percula clownfish)

3 Sphaeramia nematoptera (Pajama cardinal)

1Chrysiptera parasema (Yellowtail Damselfish)

1 A. Clarkii (African Clown)

1 Lysmata shrimp

2 Nassarius snails

1 Astrea snail


Corals:

Zoantharians:Zoanthus spp, Palythoa spp

Corallimorpharians: actinodiscus spp, ricordea yuma, rhodactis spp.

Soft corals: Litophyton spp., Sarcophyton sp. (Toadstool coral), Pachyclavularia (green star polyps), Clavularia spp. and clavularia viridis (Clove polyps), hitchhiker anthelia, Cladiella spp., Rhumphella sp.

Large Stony Polyp corals: Plerogyra sinuosa (Bubble coral), Acanthastrea lordhowensis, 2 Trachyphyllia geoffroyi (Open brain corals) Scolymia spp, Blastomussa wellsi spp., Echinophyllia sp. (Chalice coral)

1 unidentified SPS coral

Macroalgae:

Halimeda discoidea, chaetomorpha and halimenya sp.
Most of what I have are mainly DIY. It's more of finding satisfaction in knowing I can do things myself, rather than finding savings. And you just cannot beat the feeling of creating something out of almost nothing. I am sort of a control freak, I like everything done by myself and I like total control over most things, like my tank for example. (Hence, the manual dosing and maintenance)
Some projects and modifications: (Credits to the original makers from RC, Nano-Reefs and old RP members. A big shoutout to old friends especially to shalom, critknight, wax_static, sid, roy_gt, vsnph, sp00k3d, dorado and nanokiper and to all the DIY fanatics.
)
DIY rocks and plugs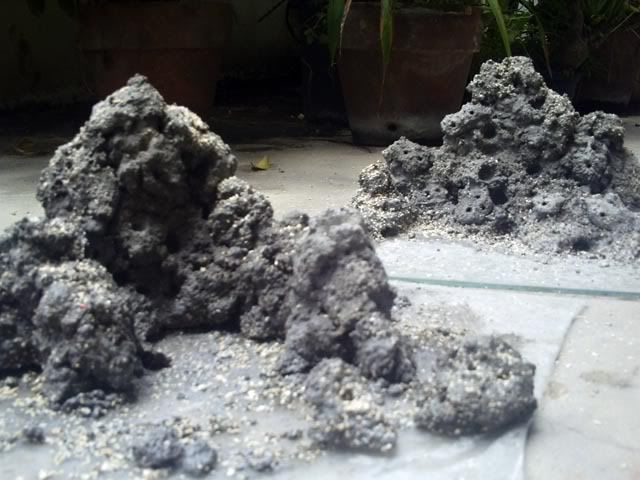 Meshmod Skimmer:
http://www.reefphilippines.com/forums/v ... php?t=4617
For Jebo/Queen Turbo Skimmers:
For Reef Octopus Skimmers (Volute and Propeller Mods)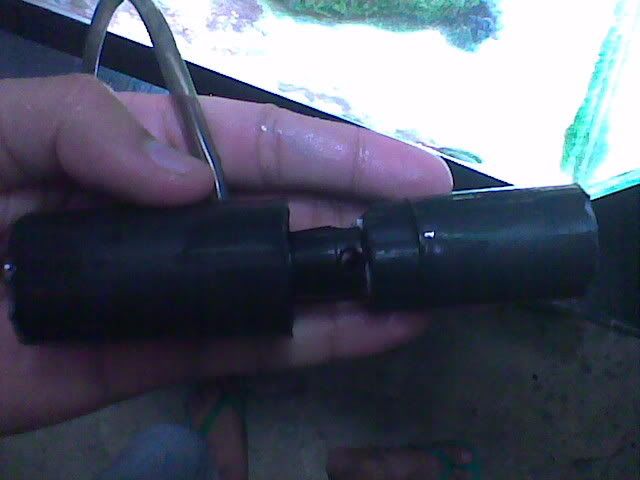 Swabe ang air intake, hanggang ilalim ng chamber!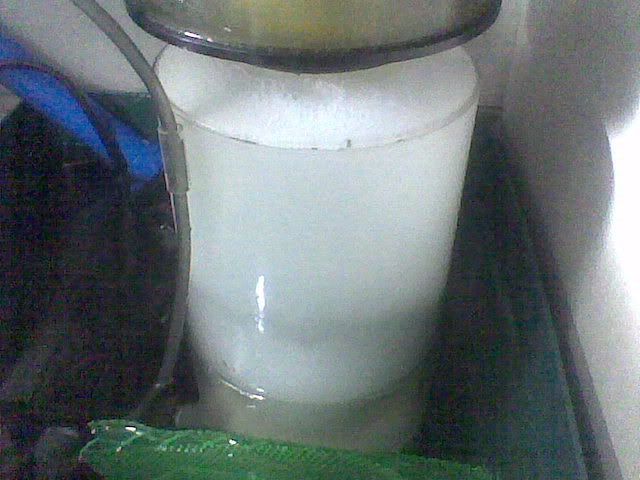 Artificial Salt:
Original link:
http://www.reefphilippines.com/forums/v ... f=8&t=4248
Another thread by sid:
http://www.reefphilippines.com/forums/v ... f=8&t=7128
Here's the quick and easy photo guide:
http://martyumengan.blogspot.com/2012/1 ... water.html
Weigh everything, mix and store.
Other projects you guys may find useful (or not, whatever.
)
The ongoing external pump project:
http://www.reefphilippines.com/forums/v ... =8&t=14181
If you have more ideas regarding this project, please pm me.
Easy light spectrometer/spectrograph
http://www.reefphilippines.com/forums/v ... =8&t=15242
DIY Airlifts (for power outages):
From snailman:
http://www.hawkfish.org/snailman/diyairlift.htm
A quick video of how it works and how to make one:
http://www.youtube.com/watch?v=y-NxXxdRFog
I'll be posting more pictures, projects and tank updates soon. (Di pa rin kami nakakauwi sa Pasay, andoon yung mga DIY ko.
)