Good day Reef Philippines!
Just want to thank everyone for the great info and for those who helped solve my lighting issues. So far here's what I have established. It's a 55-gallon DT with a 30-gallon sump.
Parameters:
NH3 - 0
NO2 - 0
NO3 - 10 (kaunti pa ng LS, but still induces diatom blooms dahil konti p ung chaeto ko)
temp.: varies from 74-76 F (no chiller, malamig ngayon dito sa Tarlac eh,
)
Wala pa akong test kits for calcium, kH and PO4. Saving up for API reef master.
Filtration:
Queen TS-2000
Chaeto
DIY PVC pipe overflow from my previous tank
Return Pump: Forgot the model, basta Resun sya na 2000lph
Wala pang DSB kc kinulang ung sand ko nung initial setup, not sure whether or not I'll include one.
Flow: Just the powerhead that activates my overflow and flow from return pump; gonna buy a wavemaker soon
Lighting:
DT - DIY T5HO, 2x Actinic and 2x 12000K; 8hrs a day
Refugium - 14w (60w output) daylight (6500K) GE cfl; 24/7
Clean-up Crew:
4x fighting conch
3x nassarius (survivors from my FOWLR)
Here's the empty DT i received from my uncle, marami scratches pero ok lang (beggars can't be choosers eh, hehe) as well as my old 50g that leaked, customized to function as my sump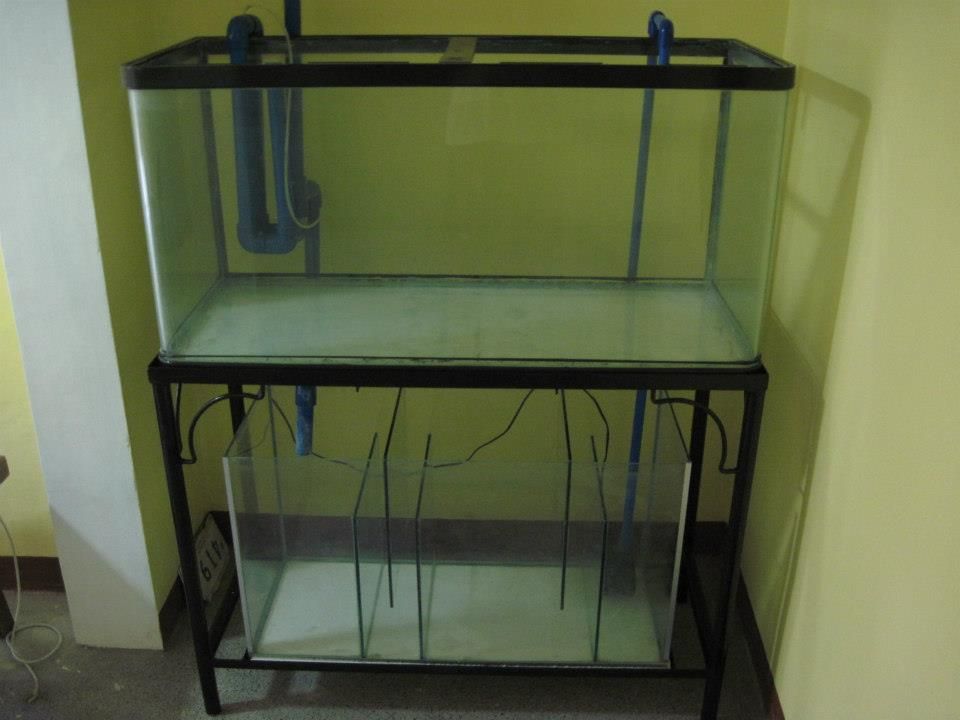 My ls so far
Lobo brain, my favorite right now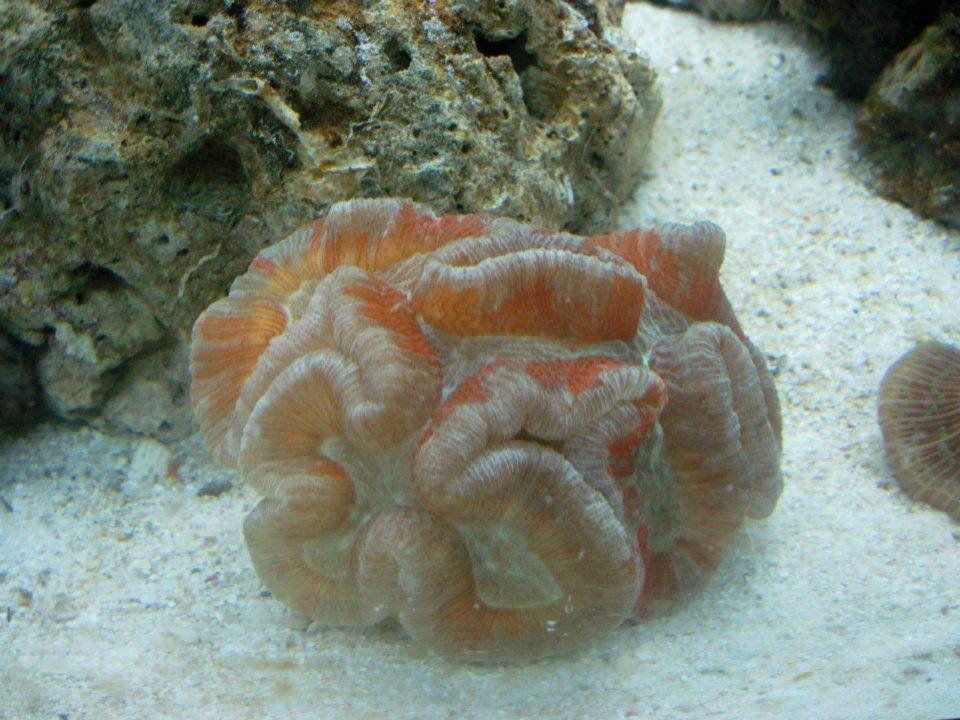 Green torch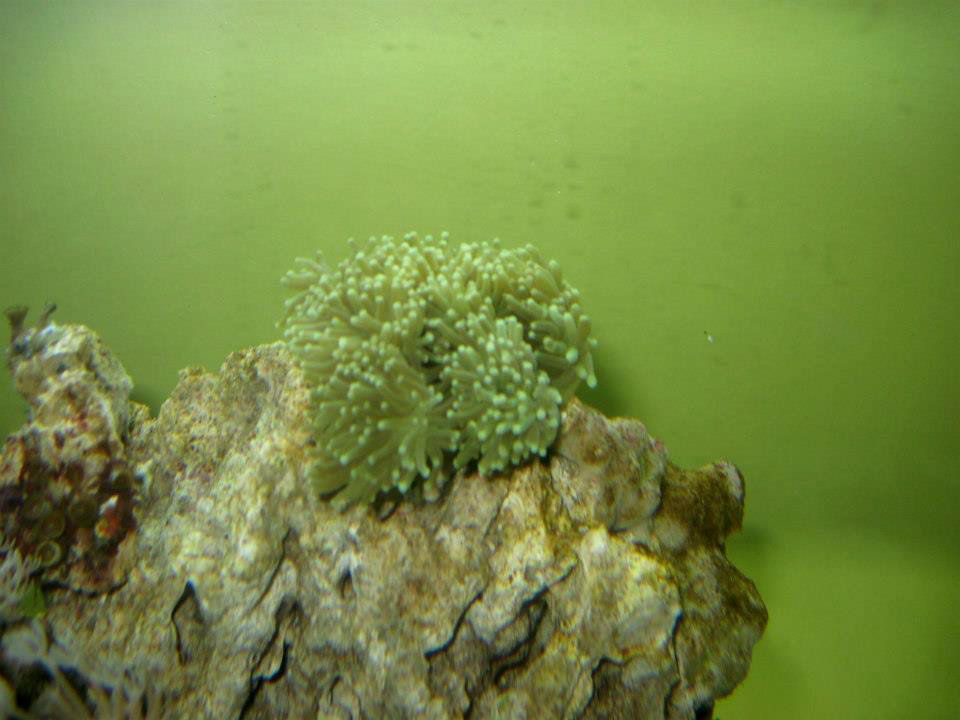 Plate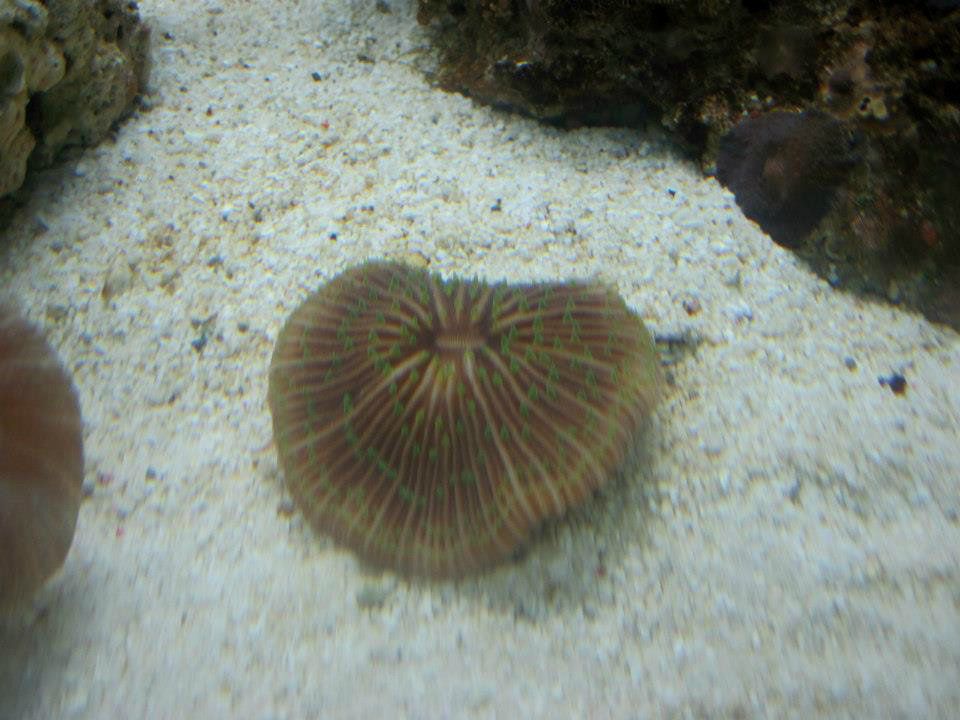 Multiple Xenia and a few zoa polyps in this pic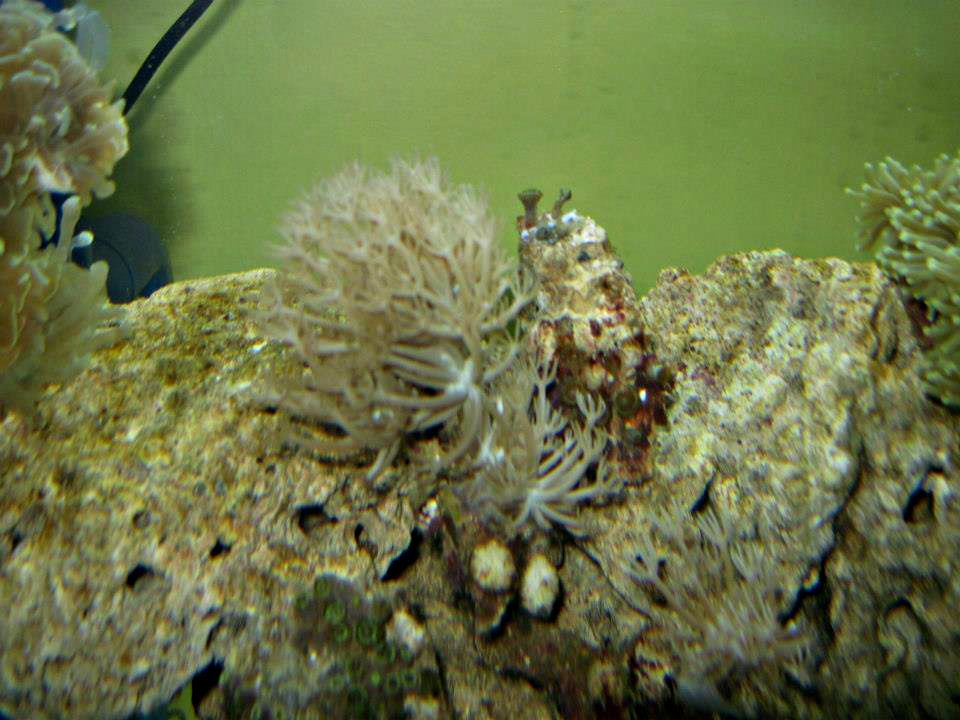 Green mushrooms (not so green in pic)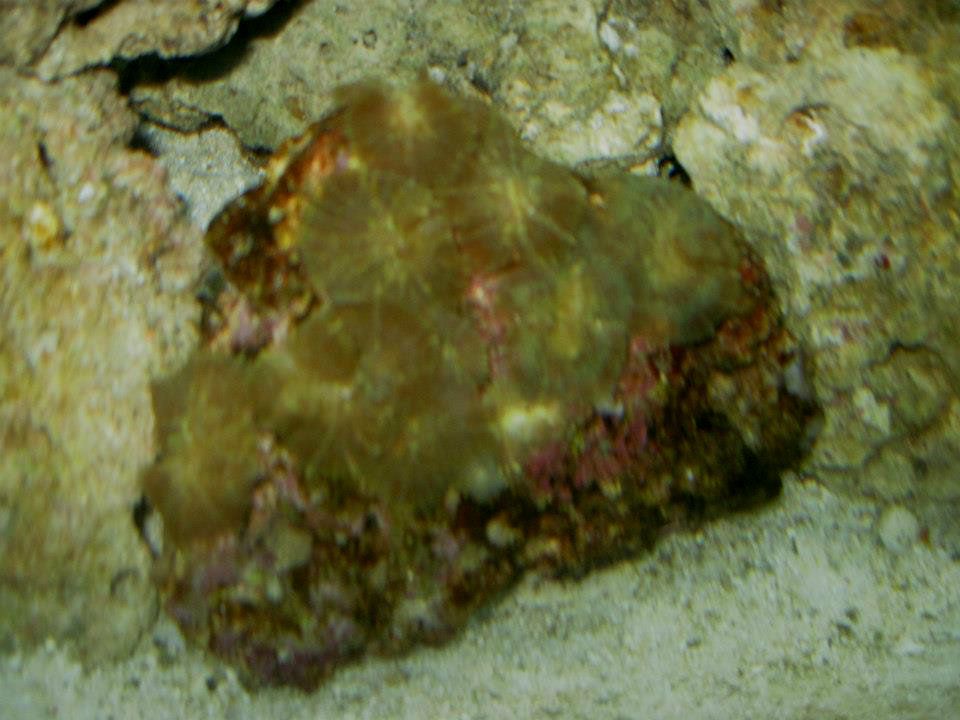 Kenya tree still not yet fully extended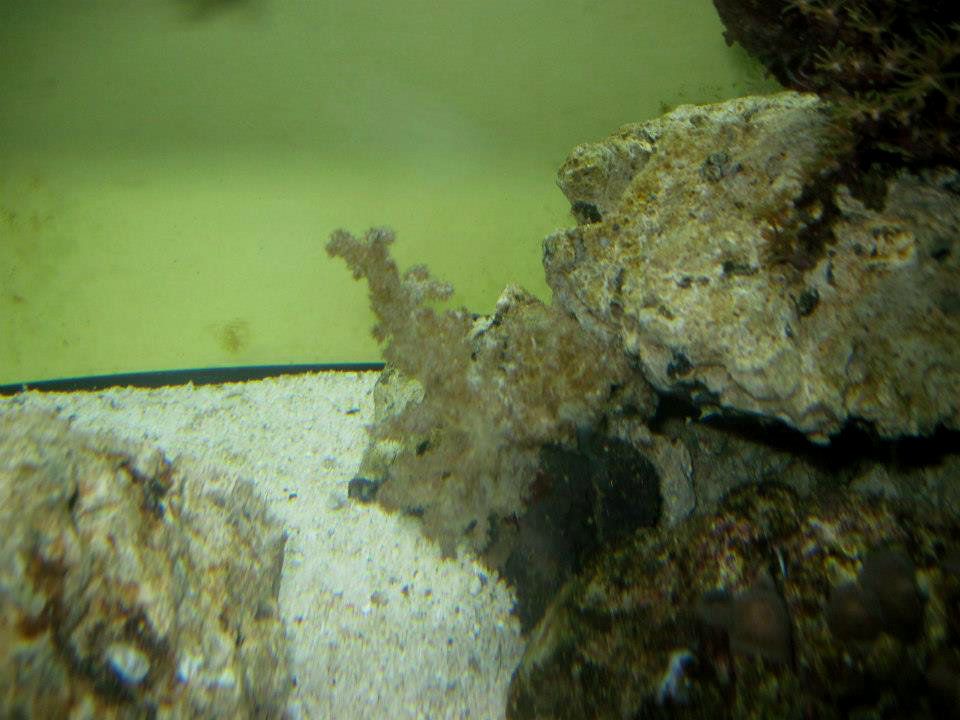 One large hammer I got for 100 pesos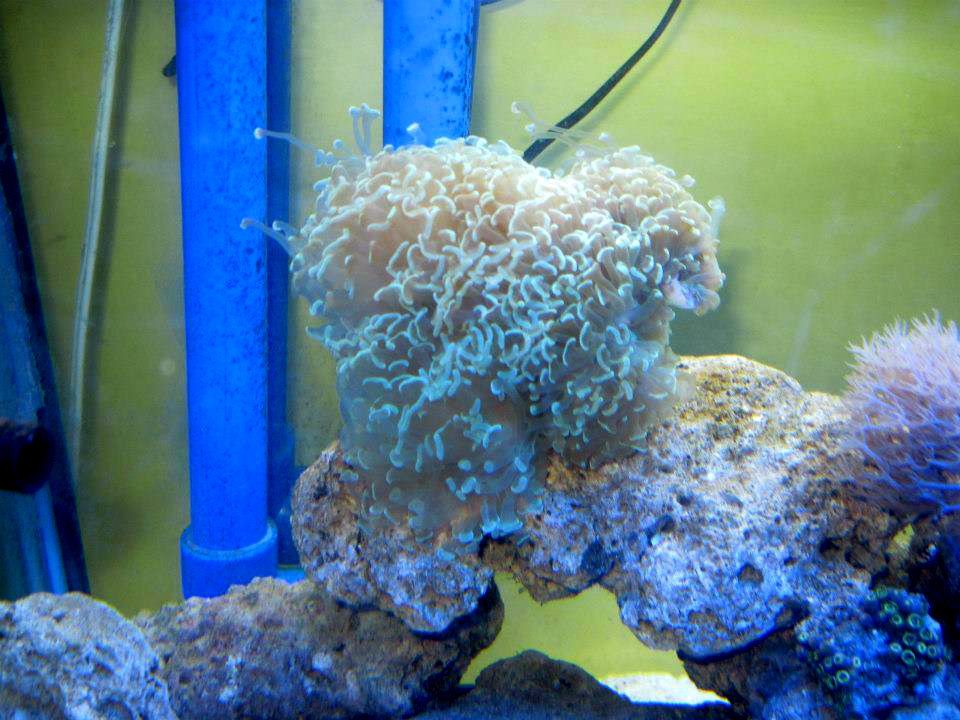 Green star polyps growing really well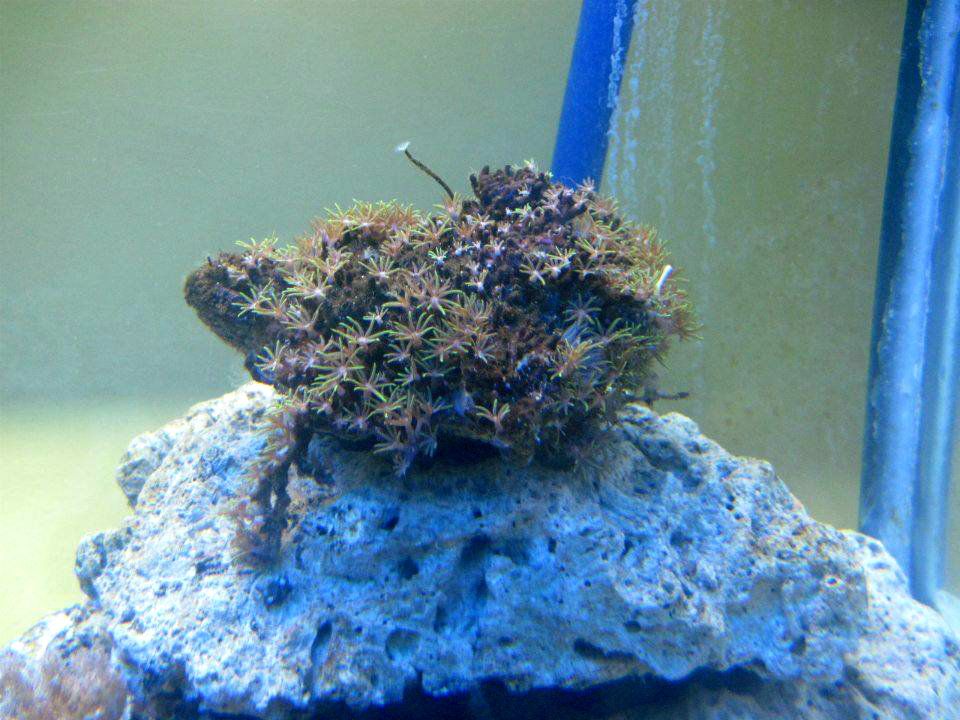 My only two fish so far (lost my mimic tang last monday)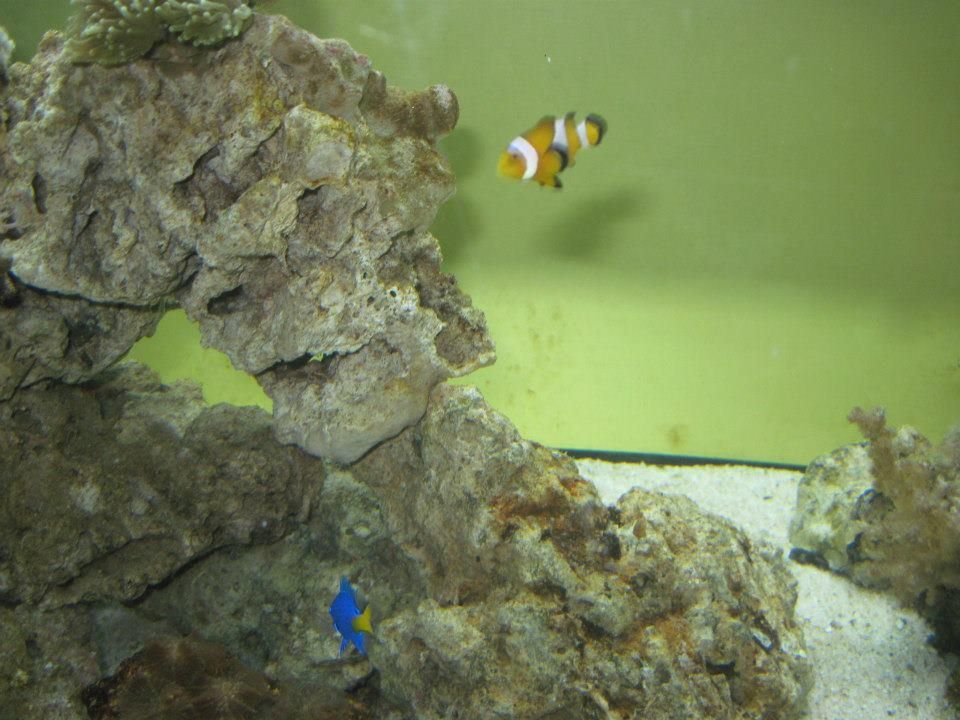 FTS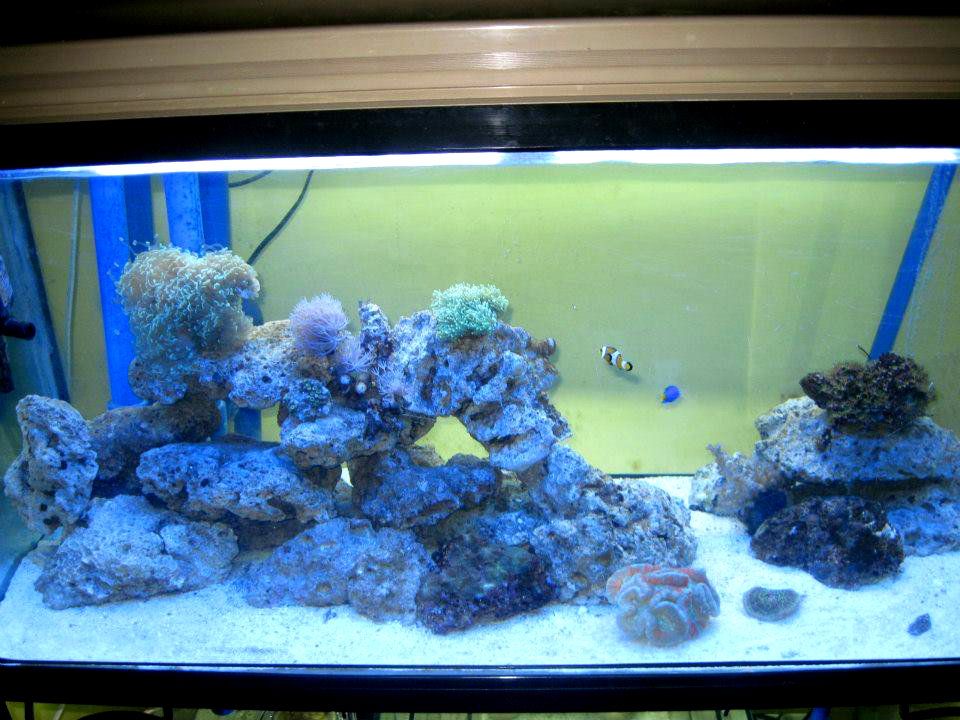 Sorry for the crappy quality of my photos, lumang-luma n kc camera ko. Oh well, just tell me what ya'll think of this. I would appreciate any and all comments and suggestions.
Thanks RP!